Bhagavad Gita Chapter 2 study group cancelled for 3 weeks (July 2th, August 1st and 8th)
Unto HIM On 3 August this year is Pujya Gurudev Swami Chinmayananda's 28th Mahasamadhi Day, also marked as Aradhana Day in Chinmaya Mission. We will be sharing further details in…
On 30 June 2003, Chinmaya Swaranjali was started as a grassroot activity of Chinmaya Mission to experience oneness with the divine Self, through music. Over the years, Pujya Guruji Swami…
Register for 2021-22 School Year
2021 Mahāsamādhi Ārādhana Camp
Balavihar Summer Camp 2021 - Tulasi Ramayana
Join us for a fun-filled adventure as we discover the power of Lord Rama, the strength of Mother Sita, and the devotion of Sri Hanuman!
When: Janu 14th - July 30th, 20201
Camp Faculty:
Grade Level
Teacher
Grade Level
Teacher
K
Brahmachari Hari
7
Brahmacharini Akalka
1
Smt. Gina Singh
8
Brahmachari Shubhani & Shri Dhiren Khatri
2
Brahmacharini Jyoti & Smt. Geetha Raghu
9
Brahmacharini Shuchita
3
Swami Sharanananda
10
Brahmachari Soham
4
Brahmacharini Kritikaa Chaitanya
11 & 12
Swami Ishwarananda
5
Shri Amar Shah
CHYK / CSK
Swami Prakashananda
6
Shri Vivek Gupta
Lessons from Life from Srimad Bhāgavatam -Summer Camp
The Annual Vedic Heritage Camp this year is co-organized by the three Chinmaya Mission Chicago centers (Badri, Gangotri and Yamunotri) along with Dallas/Ft Worth, Austin, and NW Indiana centers.
The selection of theme, activities, and schedule will ensure that the children are actively engaged and enriched with the value-based learning. The classes will be taught by spiritual teachers, who also have several years of experience working with children during similar camps and regular weekly engagements during the year.
This year, the camp is also offering an additional hour of games and activities that will  further benefit the child and prepare them. These additional activities include STEM & Art workshops conducted by experienced volunteers and learning of Vedic Chanting.
Chinmaya Mission Columbus offers a total of five study groups every week on various texts.
_______________________________________________
Bhagavad Gita Chapter 2      passcode: 994316
Jnana Sara                             passcode: Jnana!2021
Bhagavad Gita Ch.9               passcode: 5u6Gg5W6.&
Upadesa Sara                         passcode: D9JsUp9Y9=___________
Vivekacudamani                     passcode: BSPqq2!
Building bonds between young and old
World Worker's Conference
Leadership Development
Yoga for Adults and Kids
Meditation for Adults and Kids
Stress Management
Workshops
Our Vision
The inner transformation of individuals through knowledge of Vedanta, spiritual practices and service to society, resulting in a happy world around them.
Our Mission
To provide to individuals from any background, the wisdom of Vedanta and the practical means for spiritual growth and happiness, enabling them to become positive contributors to society.
Our Motto
To give maximum happiness to maximum people for maximum time
Get In Touch
We would love to hear from you!
phone: 614-917-0160
email: columbus@chinmayamission.org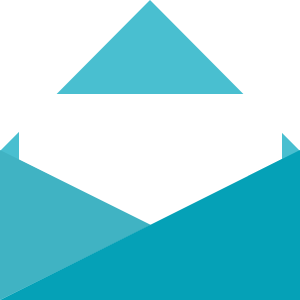 Join our distribution list
We'll send you periodic updates on mission programs.