Dear All, Hari Om! Right now, India is continuing to go through great turmoil with the Covid-19 positive rates soaring in the nation. The impact is being felt across the…
Dear All, Hari Om! Our beloved and most revered Pujya Gurudev Swami Chinmayananda's 105th Jayanti next month will be a celebration to remember! I am delighted to share with you…
Unto HIM On 3 August this year is Pujya Gurudev Swami Chinmayananda's 28th Mahasamadhi Day, also marked as Aradhana Day in Chinmaya Mission. We will be sharing further details in…
India's COVID crisis took a very bad turn in the last few weeks. COVID is spreading like a wildfire and all the medical resources are highly constrained. 

It's upon each of us to do everything we can to help those in need and each action can help save one or move lives.

There are millions of people to be fed, they need supplies, they need medicines, they need vaccination, and then there are hospitals that do not have captive oxygen plants and the patients need oxygen to survive and recover. There is a critical need for Oxygen concentrators.

Sewa International has started the 'Help India Defeat COVID-19' Campaign and is seeking your support. They are raising funds for buying supplies and ensuring that the much-needed lifesaving medical equipment like oxygen concentrators and ventilators are acquired and shipped to hospitals across Bharat. You can find additional information at  https://www.sewausa.org/

There are two ways you can donate:

Donate directly to Sewa International
Donate to Chinmaya Mission Columbus via this pay pal link. Chinmaya Mission will send these funds to Sewa International on a regular basis as they are collected.

The time to take action and help is now. Please use the donation method of your choice and make a difference.
Register for 2021-22 School Year
On the occasion of the 105th Jayanti of Swami Chinmayananda, the global Chinmaya Mission family invites you to a first-of-its-kind Online Geeta Jnana Yajna by the Master himself. This is indeed a golden opportunity to study an entire chapter of the Bhagavad Geeta with a teacher who lived every word of it.
---
May 8th thru 25th from 9:45 AM - 10:30 AM EST
Click here to join the session
Chinmaya Mission Columbus offers a total of five study groups every week on various texts.
_______________________________________________
Bhagavad Gita Chapter 2      passcode: 994316
Jnana Sara                             passcode: Jnana!2021
Bhagavad Gita Ch.9               passcode: 5u6Gg5W6.&
Upadesa Sara                         passcode: D9JsUp9Y9=___________
Vivekacudamani                     passcode: BSPqq2!
Building bonds between young and old
World Worker's Conference
Leadership Development
Yoga for Adults and Kids
Meditation for Adults and Kids
Stress Management
Workshops
Our Vision
The inner transformation of individuals through knowledge of Vedanta, spiritual practices and service to society, resulting in a happy world around them.
Our Mission
To provide to individuals from any background, the wisdom of Vedanta and the practical means for spiritual growth and happiness, enabling them to become positive contributors to society.
Our Motto
To give maximum happiness to maximum people for maximum time
Get In Touch
We would love to hear from you!
phone: 614-917-0160
email: columbus@chinmayamission.org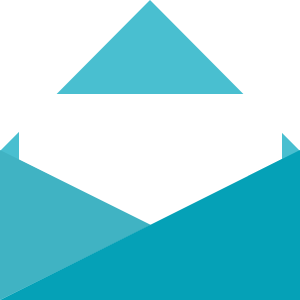 Join our distribution list
We'll send you periodic updates on mission programs.