Zoom link for weekly Balavihar assembly: Click Here  |  Meeting ID: 838 1308 0384  Passcode: 260321
Training for Hindu Spiritual Care (Chaplaincy) Chinmaya International Foundation, Kerala, is offering two online courses to help prepare you to: Serve in hospitals, colleges, temples, military, etc. Provide spiritual care…
On the occasion of Mahatma Gandhi's 152th birth anniversary, a group of volunteers from Chinmaya Mission Columbus conducted the high-way cleaning program. The Adopt-A-Highway Program enables the Ohio Department of…
Hari Om! I am happy to share with you that starting next month, Chinmaya International Foundation (CIF) is hosting a very special series with Pujya Swami Swaroopananda, based on a…
Training for Hindu Spiritual Care (Chaplaincy)
Chinmaya International Foundation, Kerala, is offering two online courses to help prepare you to:
Serve in hospitals, colleges, temples, military, etc.
Provide spiritual care for people facing distress and loss
Volunteer in Interfaith and other community settings
Serve in India and/or abroad
REGISTRATION OPENS by November 17, 2021
Introduction to Spiritual Care will be taught on Wednesdays from 4-7:00 pm EST, from January 26 through June 15, 2022.   The course will be taught live online by Dr. Madhu V. Sharma and Shama Mehta. BCC.   Classes can be viewed later per the students' convenience.
The Hindu Spiritual Care course will be taught on Saturdays from 12:30-3:30 pm EST, from January 29 through June 18, 2022.   This course will be taught live online by Dr. P. Ramakrishnan.    Or viewed later per the students' convenience.
These courses are offered on either a graded basis, or pass/fail, or audit.   CIF is working out equivalency with APC, so that the graded courses will count towards Board Certification by APC (Association of Professional Chaplains, in US).
Tuition for both courses is US $700.  We encourage students to take both courses.
Tuition for the first course only, Introduction to Spiritual Care, is US $400.
Register for 2021-22 School Year
Chinmaya Mission Columbus offers a total of five study groups every week on various texts.
_______________________________________________
Bhagavad Gita Chapter 2      passcode: 994316
Jnana Sara                             passcode: Jnana!2021
Bhagavad Gita Ch.9               passcode: 5u6Gg5W6.&
Upadesa Sara                         passcode: D9JsUp9Y9=___________
Vivekacudamani                     passcode: BSPqq2!
Building bonds between young and old
World Worker's Conference
Leadership Development
Yoga for Adults and Kids
Meditation for Adults and Kids
Stress Management
Workshops
Indian Classical Dance & Carnatic Music
Language Classes
Indian Knowledge Traditions
Indian Culture Workshops for Children
Our Vision
The inner transformation of individuals through knowledge of Vedanta, spiritual practices and service to society, resulting in a happy world around them.
Our Mission
To provide to individuals from any background, the wisdom of Vedanta and the practical means for spiritual growth and happiness, enabling them to become positive contributors to society.
Our Motto
To give maximum happiness to maximum people for maximum time
Get In Touch
We would love to hear from you!
phone: 614-917-0160
email: columbus@chinmayamission.org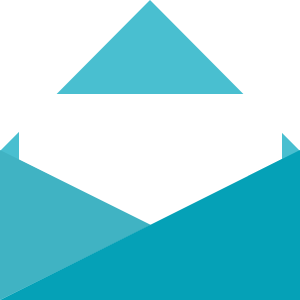 Join our distribution list
We'll send you periodic updates on mission programs.